Looking to spend some time wakeboarding during the summer but don't know where to go? In this post, we gathered some of the best wakeboarding lakes and cable wakeboarding locations in Australia. Australia has some of the best lakes for wakeboarding in the world. Let's explore some of the choices and find out the best places to wakeboard near you!
Best Wakeboarding Lakes
Stoney Park
Two man-made lakes that sit to the north of Port Macquarie, Stoney Park can be found along the eastern coast of Australia. The two lakes were designed in such a way that the right angles have helped to make perfect use out of the wind and for the different sun conditions. You have a perfect glassy lake that has made it a favourite choice among the wakeboarders. The lake comes fully equipped with sliders, jumps and kickers. Even international athletes have chosen to visit this popular hotspot because of how it is easy to train here. It's a wakeboard park worth checking out!
Oyster Harbour
Conveniently close to Albany on the southern coast of Australia, Oyster Harbour has become a wildly popular choice for those who want to go wakeboarding and water skiing. Oyster Harbour is a saltwater wakeboarding destination with picnic areas and beaches.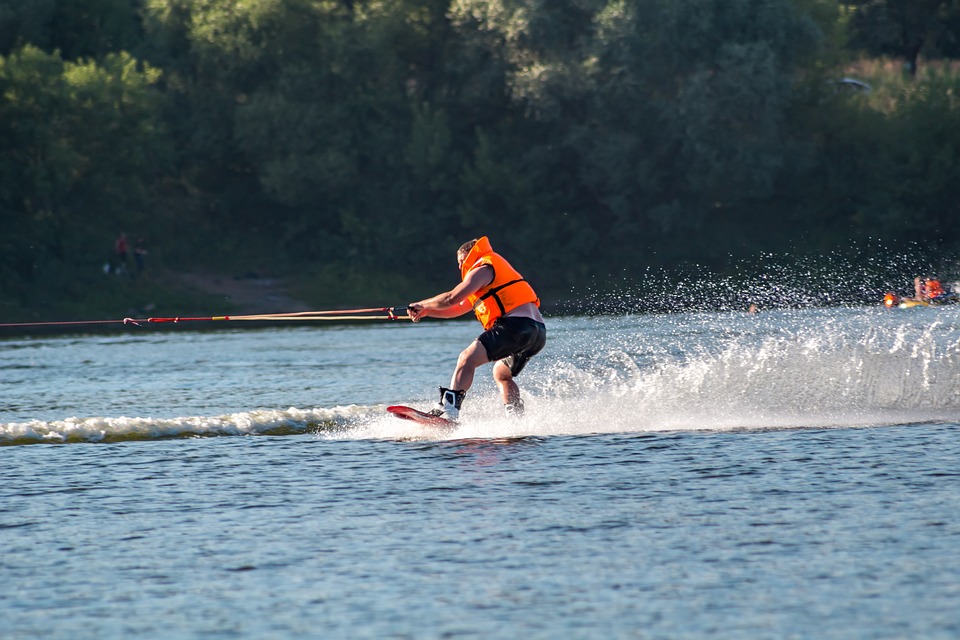 Lake Eildon
Located along the Victoria region of Australia, Lake Eildon is probably the most famous place for wakeboarding in Australia. You have many of the most seasoned wakeboarders who visit the location like Daniel Watkins and Brenton Priestly who first began their legacy in wakeboarding here. Unfortunately, an infamous drought that lasted from 2000 to 2010 had a severe impact on the water levels, but the Victorian Floods of 2010 restored the lake back to its former glory.
Lake Navarino
Considered one of the hidden gems near Perth, Lake Navarino has a total of 358 acres of water, and 220 of those acres have been designated as strictly for water sports. It's one of the best places to wakeboard. You have to pay attention to where you're at, however, because some of the waters have been set aside for calmer activities like sailing and fishing. Wakeboarding isn't allowed in these areas. As long as you keep to the areas designated for wakeboarding, however, you should have a wonderful time.
READ ALSO: TOP 4 HOLIDAY DESTINATIONS IN QUEENSLAND
Cable Wakeboarding Locations
Bli Bli Wake Park
A park that is located on over 50 acres of land also borders the Maroochy River. This location has been operating for over 25 years as a wakeboard cable park. Over the years, they have grown and evolved, and it's an enjoyable place to sit down and relax for a while. You can exercise here and compete against people of all ages.
GoWake Cable Park
One of the newest cable parks that you will find in Australia, GoWake Cable Park is a five-minute drive from Mackay, and you will be near some of the most crystalline waters in all of Australia with reefs that have tons of tropical marine wildlife. This park also caters to beginners who want to get started in a more controlled environment, and you have a comprehensive list of safety equipment.
Perth Wake Park
The only cable wakeboard park that you will find in Western Australia, Perth Wake Park is a 30-minute drive from Perth. You have a range of features available, and you can even choose to take advantage of the beginner specific cable here. Meanwhile, a step-up pool has been created for some of the more advanced riders. Riders of almost any level can come here to take pleasure in the fun of the park, and you can also get lessons on how to ride. The lake has also been filled with plenty of obstacles, which is something that some of the more advanced riders will enjoy.
Bayside Wake Park
Sometimes this park has also been called Cable Ski Logan, and this sits in the heart of the sunny southeast of Queensland, which is famous for being the adventure capital of Australia. You have a never-ending experience of action-packed fun that will take in everyone from the first-time beginner to the more advanced riders. Wakeboarding provides you with an addictive adrenaline rush, and the staff at Bayside Wake Park can also coach the new starters in the sport. It's one of the highly affordable wakeboard packages Australia options.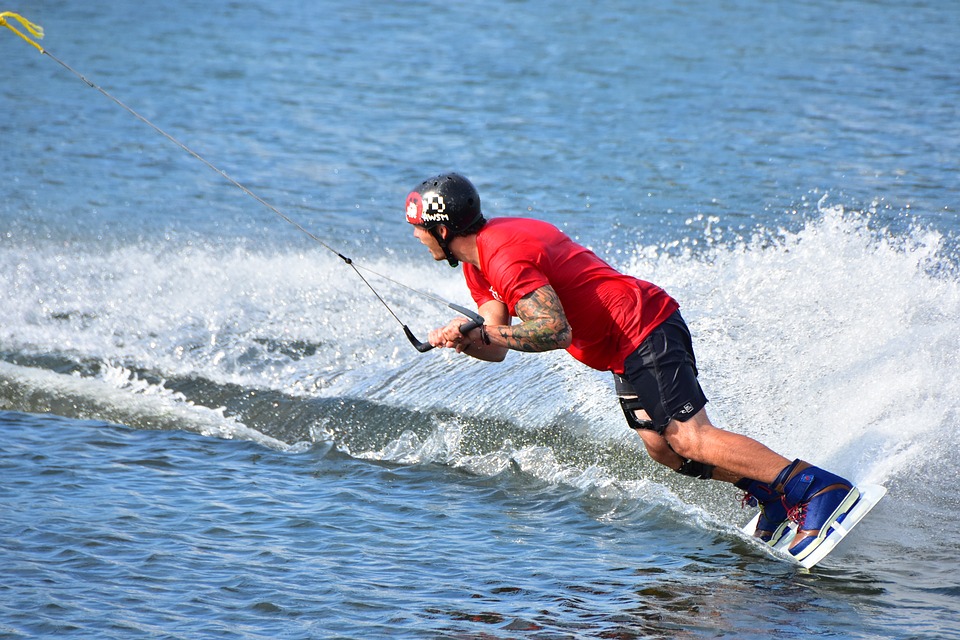 Best Time of the Year to Go Wakeboarding
Water sports have a known reputation for being a summer season sport, but in Australia, plenty of adrenaline junkies do it all year round because of the perfect climate. Instead of going by a specific season, you might look at the water conditions to know if it will be an unsatisfactory or even dangerous experience.
Some of the things that you have to look at include water temperature, flow rate, undertow and roughness. Sometimes it depends on the skill. For example, seasoned veterans might feel thrilled at the chance to improve their skills in the rougher waters, but quieter and calmer waters will be a better choice for beginners.
Where to Buy Wakeboards
Many times, you can rent a wakeboard at the chosen location, but if you want to own one, you might go to a wakeboard online store. When browsing, you have to be careful about choosing the right size and model for yourself. Try to look for reliable and well-known brands in the market. For example, there are many models of Ronix Wakeboards that are suitable for all budgets and experience levels. It's a good starting point if you don't know which board to buy. You can also visit your local wakeboard shop to get some solid advice from the experts.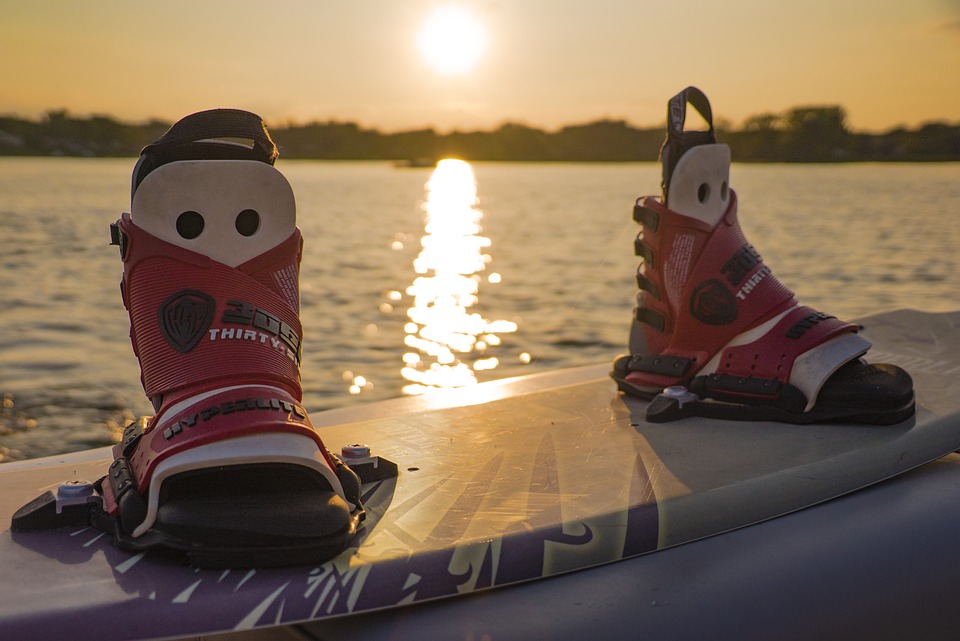 Wakeboarding Safety
Always wear your life jacket when wakeboarding.

Use a spotter who can alert the driver to when you wrecked.

Use a shorter rope if you happen to be a beginner wakeboarder.

Be sure to boat at a slower speed than skiing or tubing. It is recommended you go around 22-30 km/h

Distribute your weight correctly. You want most of your weight on the front foot, but you shift the weight back when standing.
Wakeboarding can be an incredibly fun and exhilarating experience. According to the Australian Waterski and Wakeboard Federation, you have an unregistered number of 1.3 million participants in watersports in Australia, and the potential of this sport continues to grow daily with professional wakeboarders who always push the envelope.