Top 4 Holiday Destinations in Queensland
If you're looking for the perfect holiday destination Queensland is a must. Soak up Australia's breathtaking Northeast coastline in this famous Australian state where earthy and erudite meet. Here are four of the best places to visit in Queensland Australia:
The Gold Coast
Do you love to surf? Then you'll have to check out the waves in the Gold Coast's "Surfers Paradise." The Gold Coast is the perfect blend of laid-back beach town and modern living. During the day, you can surf, swim, snorkel and dive. There's no doubt that the Gold Coast is home to one of the most beautiful places in Queensland. At night, dive into the city's posh restaurants and dance the night away at fun nightclubs.
The Gold Coast is not only one of Australia's premier holiday destinations, it is also the number one hotspot for many of those who are seeking for a second home. Living on the Gold Coast may be a dream, but it is an attainable one for some high net worth individuals. For some that are not financially ready, they may buy tickets in charity prize home draws to win a prize home on the Gold Coast. Doing so not only provides them with a great chance to win some amazing homes, it also provides much needed funds for great Australian charities.
The Gold Coast's helpful public transportation system is what makes it possible and easy to go from diving to dancing. The Gold Coast has invested millions of dollars into its buses, trains, tram services, community transport services (e.g. free bus travel for seniors) and complementary services (e.g. taxis by land or water and ferries). You can also explore the Gold Coast like a local by renting your own vehicle. Fortunately, parking at Gold Coast airport is also a breeze since there are plenty of parking services available near the airport. Let's take Reddy Airport Parking as an example of an excellent parking service that also offers a professional detailing service and free shuttle departures kerb, so you can enjoy a stress free travel.
Great Barrier Reef
It's not every day that a natural wonder and a UNESCO World Heritage site is at your feet. The Great Barrier Reef (GBR) is located right off the coast of Queensland. The GBR is one of the most famous places in Queensland for its truly unique ecosystem: over 400 coral types, 1,500 colorful fish species like the friendly clownfish ('Nemo') and the exotic blue tang ('Dory'), 4,000 types of mollusc, threatened large green turtles, dolphins and sharks.
But you better hurry and visit the GBR while you still can. Some conservationists worry that the ongoing threat of climate change could change the Reef forever. Sadly, 93 percent of these magnificent reefs have been affected by coral bleaching. As you can imagine, the Great Barrier Reef is one of the most interesting places in Queensland.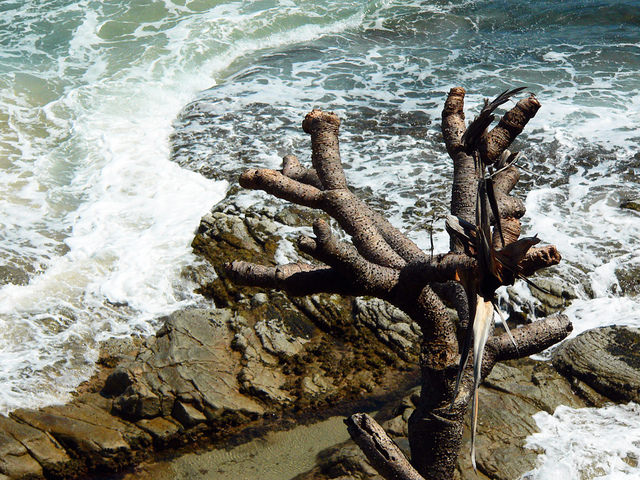 Noosa National Park
If you're ready for a terrestrial adventure, then you should consider exploring Noosa National Park. Accessible by both foot and wheelchair, this national treasure is located just north of Brisbane in Queensland. The national park is made up of over 4,000 hectares of iconic Australian flora and fauna. One of the biggest attractions of the national park is the small population of koalas. Australia isn't Australia without koalas, and your visit would be incomplete without spotting one or two. But keep your eyes peeled for other rare and threatened mammal (e.g. the common ringtail and the brushtail possum) and bird species (e.g. the eastern ground parrot and the glossy black cockatoo). You can also see migrating humpback whales at certain points in the national park.
While Noosa National Park is a critical key of Australian conservation, there's more to it than that. For instance, Hastings Street is a cosmopolitan street that connects to the boardwalk leading up to the national park. Popular with locals and tourists alike, the sophisticated street is complete with restaurants, boutiques, coffee shops, surf shops and art galleries. Other popular destination spots in Noosa National Park are: Alexandria Bay, Devils Kitchen, Granite Bay, Hells Gate and Tea Tree Bay.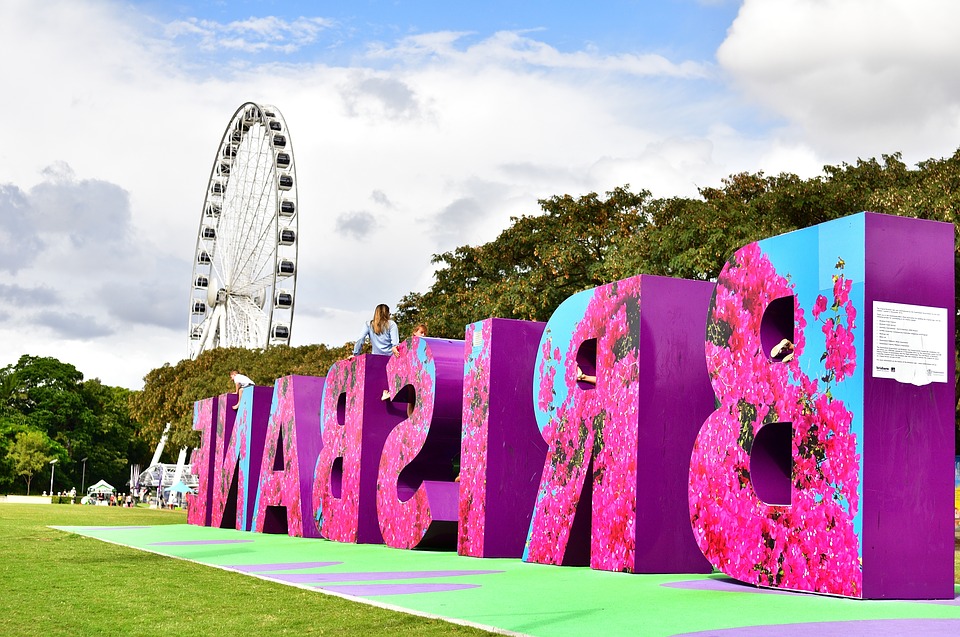 Brisbane
If you're yearning for city living, then Brisbane is one of the top holiday places in Queensland. As the capital city of Queensland and the third most populous city in Oz, Brisbane is overflowing with the best of Australian culture. The city is home to a countless number of cultural and artistic institutions, including: the Queensland Museum and Sciencentre, the Queensland Gallery of Modern Art and the Brisbane Botanic Gardens.
Part of what makes Brisbane such a cultural hub in Australia is its history. The central business district is actually the site of the original European settlement. Before the Europeans arrived, Brisbane was the ancestral homeland of the aboriginal Turrbal and Jagera peoples of Australia. The city definitely has a rich past that we see played out in its dynamic present.
But Brisbane isn't only a metropolitan delight. The city is world renowned for its enchanting river: rightfully known as the Brisbane River. It's the longest river in the southeast portion of the state, and it flows directly through the city. But the river provides more than a scenic relief from busy city life. Locals and tourists can have an adventure right in the city from kayaking to climbing. Kayak the Brisbane River by day or night where you can even play kayak soccer or basketball. Climb the cliff at Kangaroo Point. Or work in your exercise routine by walking, biking or rollerblading over the Brisbane Riverwalk.
Final Thought
Queensland is a unique blend of the ruggedness and the refinement that distinguishes Australian society. There's literally something to do for everyone in Queensland, which is why it's one of the holiday destinations in the world.